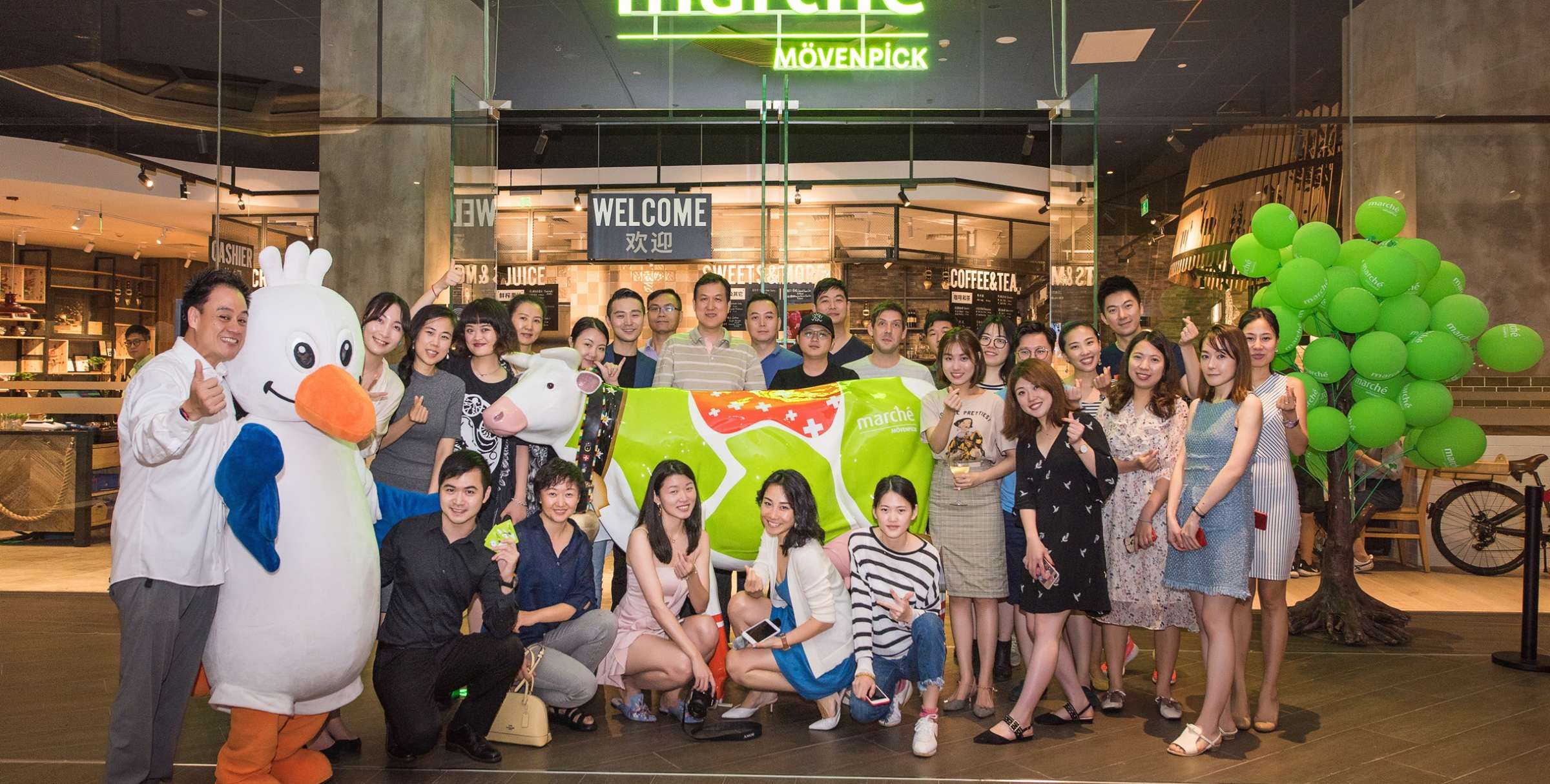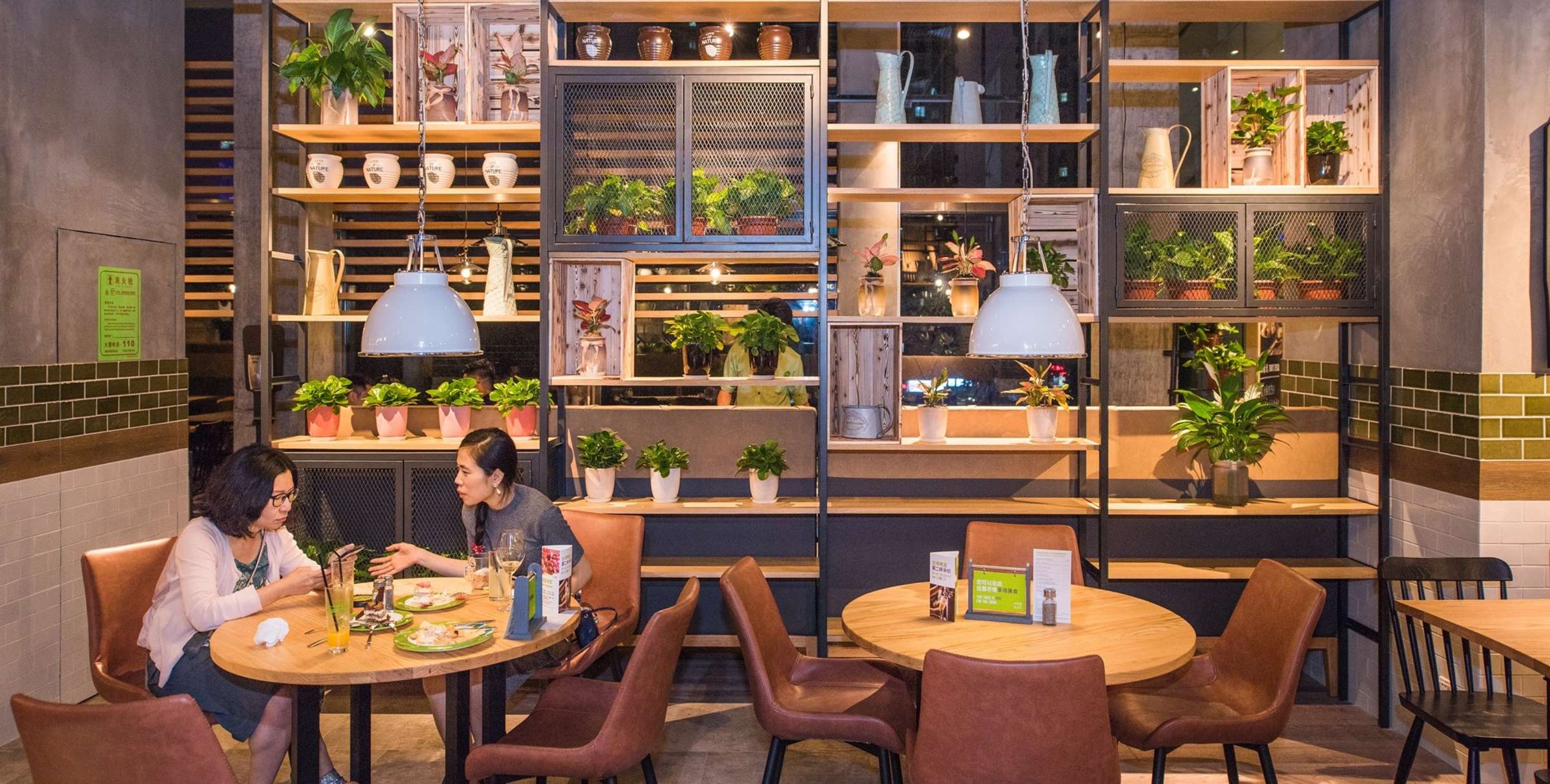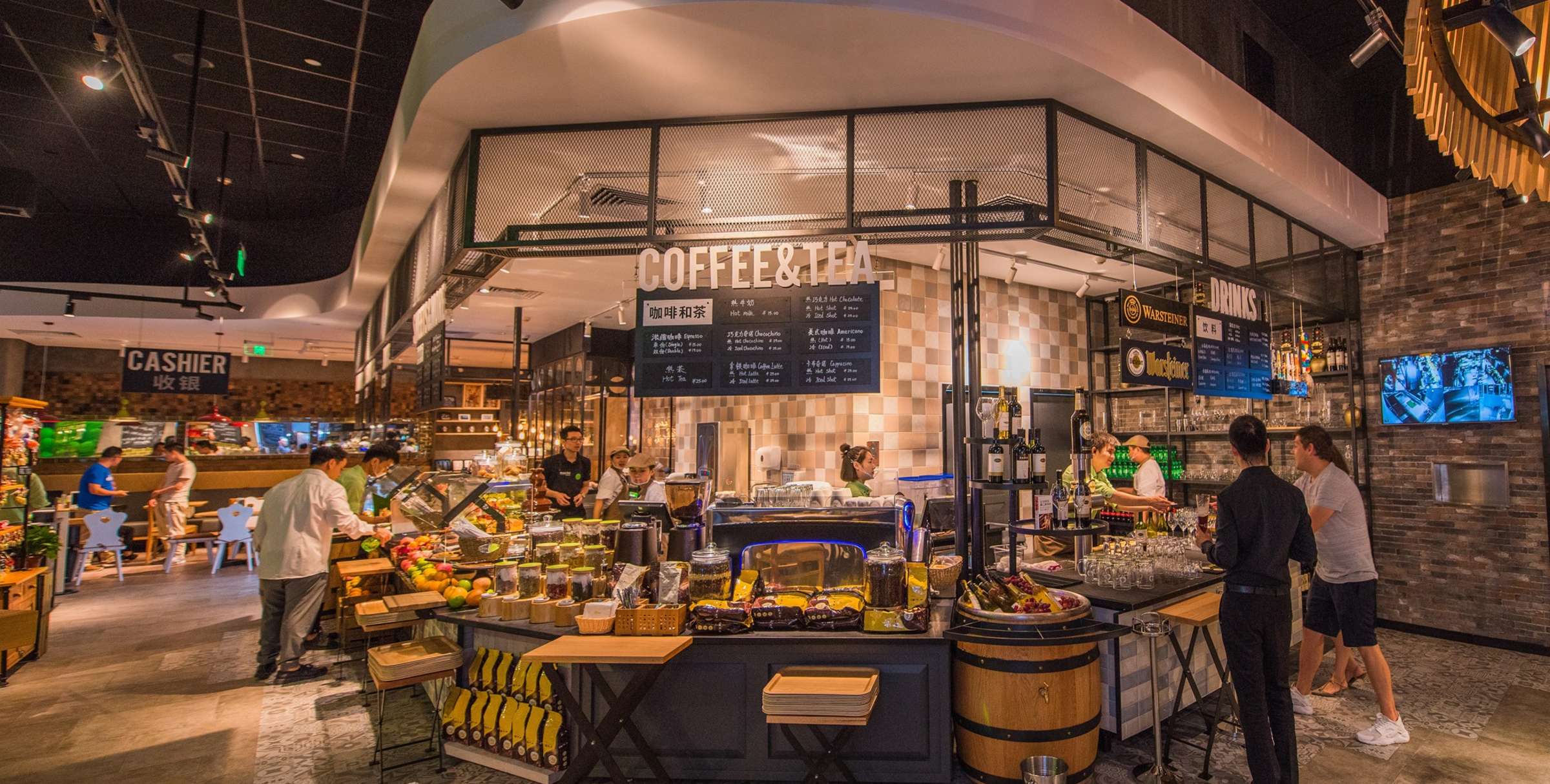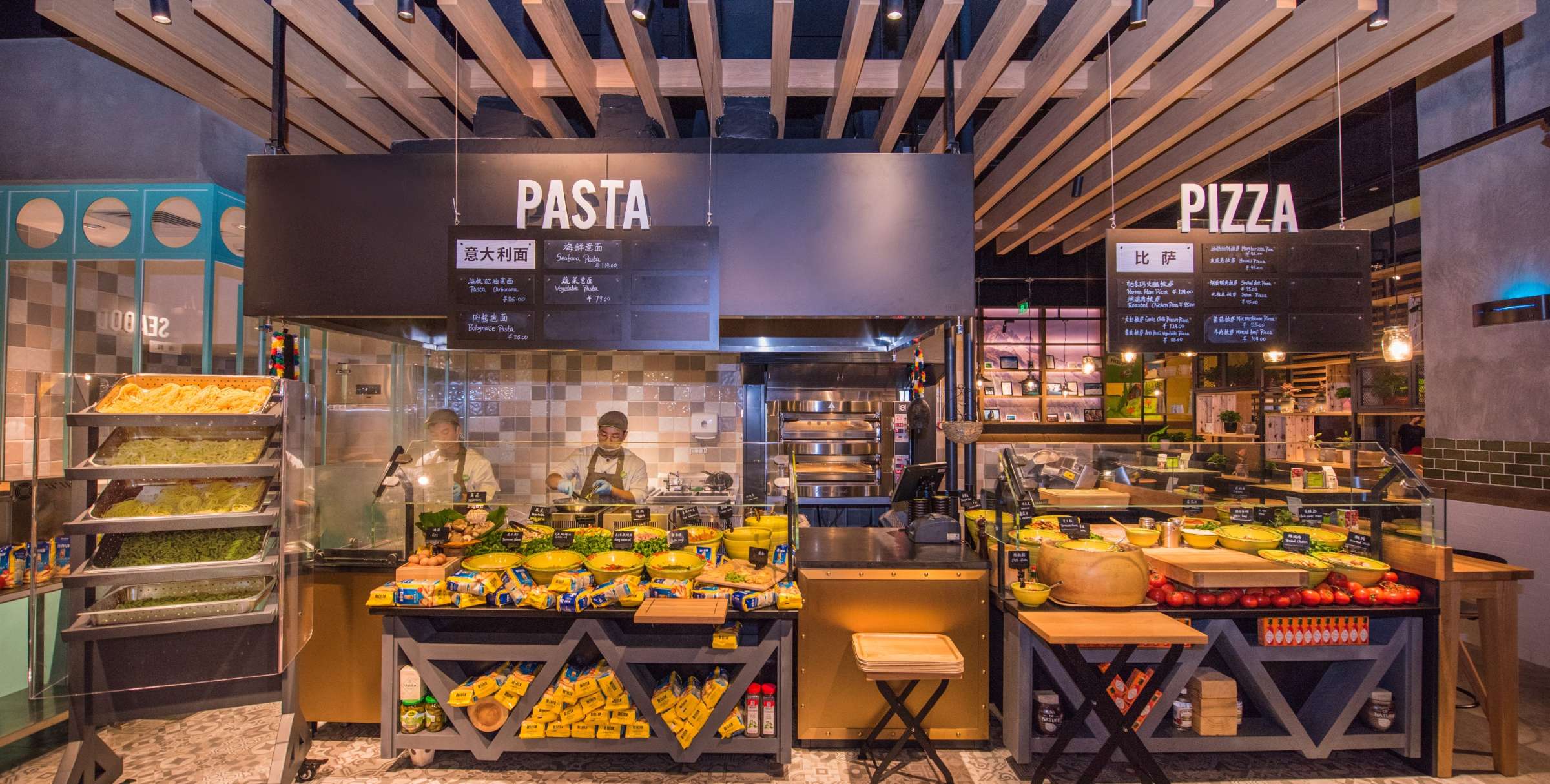 Marché Mövenpick UpperHills
First in China! Shen Zhen's Marché Mövenpick UpperHills is located in the business district near UpperHills, with Lianhuashan Park and premium office buildings nearby. Easily accessible with a short 10 minutes walking distance from the nearest MTR station of Lian Hua Village, Exit C.
Enjoy homemade European specialties in a setting reminiscent of a European market square. Come experience our freshly prepared Swiss rösti, homemade pizza & pasta, garden-fresh salad, high-quality grilled meats, home-cooked soup, fresh seafood, homemade lemonade and iced tea and many more! The delightful cakes and desserts, best enjoyed with a cup of Mövenpick coffee will sweeten your meal completely. Look out for the exquisite French sweet crepe or Belgium waffle topped with Mövenpick ice cream! For those looking to chill out, relish in our champagne, wines and iced-cold German beer.
An indoor children's play corner is specially created for your little ones to roam around freely and release some energy whilst you relax and enjoy your meal.
Where to find us
漫食乐, 深业上城 - Marché Mövenpick UpperHills
深圳市福田区福田街道皇岗路 - Futian District
5001号 5001 Huanggang Road
Unit 224
深业上城项目商业裙楼二层224号- Shenzhen, China
upperhills@marche-int.com
Book table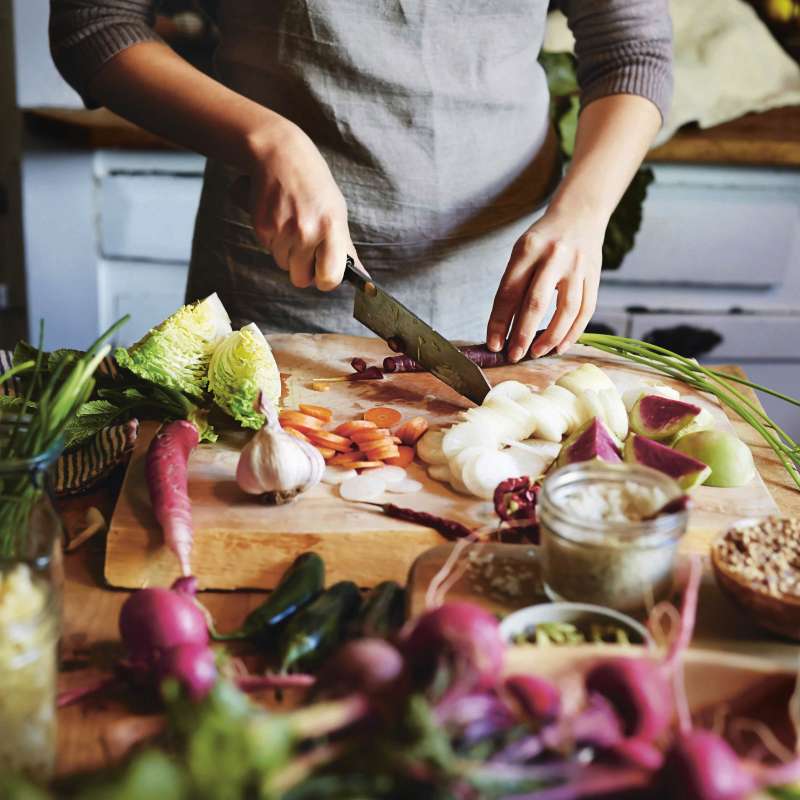 Gallery
Gallery
Gallery
Gallery
Gallery
Gallery
Gallery